| | |
| --- | --- |
| Wellness key to surviving stressful times: expert | Monday, May 11, 2020 |
Erin Moraghan describes herself as a born mover.
As the founder of Revkor Fitness + Lifestyle Training in Cambridge, she has made it her vocation to help others become 'movers' after leaving a healthcare philanthropy career in Toronto in 2013 to make this happen.
Her passion to assist others centres on promoting workplace wellness which came about after a decade of working in healthcare.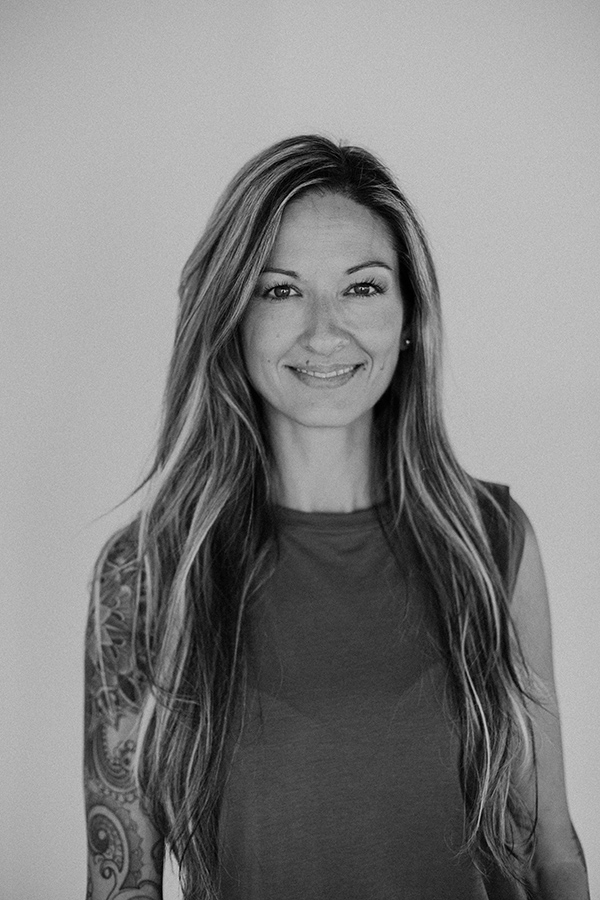 "We can't get through stressful times without wellness at the forefront," says the wellness expert.
The current COVID-19 crisis is clearly one of the most stressful situations facing all us, not just economically but emotionally and physically. In fact, experts are predicting a 'tsunami' of mental-health issues to develop in wake of this pandemic.
At our next YIP virtual workshop 'Better Work Life Balance for Young Professionals' on May 21, Erin will offer advice and tips aimed at empowering participants with the tools they need to reduce stress and improve productivity.
But more importantly, she hopes to inspire them in work and life.
"The entrepreneur culture often celebrates the non-stop grind," says Erin. "But the reality is, rest and a calm, controlled mind are in the key to managing challenges and staying on course."
She has already helped thousands across Canada by initiating programming focused on preventing and minimizing chronic pain and depression by embracing the power of mindful movement.
Erin can highlight some simple habits that can help accomplish amazing results, such as nutrition shifts to alter productivity, an eight-minute morning mindset practice that can 'train' your brain to be goal-centred, and a few suggestions for more quality sleep.
"This is the information you need to get and stay on track, striving strong during this unforgettable time in history," she says.
Our virtual YIP (Young Innovative Professionals) session 'Better Work Life Balance for Young Professionals' takes place Thursday, May 21, from 9 a.m. to 10 a.m.
For information, please visit:  https://bit.ly/2WCBOXU
The Canadian Mental Health Association offers these tips to creating better work-life balance:
At Work
Schedule brief breaks for yourself throughout the day. Your productivity and effectiveness will increase if you take even a ten-minute break every two hours and overall, you will get more accomplished.
At the end of each day, set your priorities for the following day. Be realistic about what you can achieve in the time you have available.
Only respond to email once or twice a day. Then, shut off your email program to avoid being distracted as messages come in.
 Make a distinction between work and the rest of your life. Protect your private time by turning off electronic communications. Don't be available 24/7.
At Home
Create a buffer between work and home. After work, take a brief walk, do a crossword puzzle, or listen to some music before beginning the evening's routine.
Decide what chores can be shared or let go. Determine which household chores are critical and which can be done by someone else. Let the rest go.
Exercise. Even if it's only for 15 minutes at a time, you'll feel more energized and refreshed.
Create and implement a household budget. Start by setting aside some money from each pay cheque for the future.
| | |
| --- | --- |
| Deliberate communication a lost art | Tuesday, April 21, 2020 |
Does making a presentation in front of people send chills down your spine?
You're not alone. Research shows that at least 75% of people struggle with some degree of anxiety or nervousness when it comes to talking in front of people.
Kevin Swayze, former journalist and communications consultant, hopes to help quash these fears by providing tips about good communication at our virtual YIP Growth Learning Series on April 28 entitled 'Public Speaking 911'.
"I think that most people stand up in front of a crowd and think everybody there is against them, when in most circumstances they're there with you and want you to succeed," says Kevin.
He says the key to good communication centres on connecting with people, whether it's one-on-one or in a large group, which is something he will stress during his learning session.
"I'm going to show how to polish your elevator pitch when you've got only a minute to talk to somebody; to connect with somebody and make yourself memorable."
Kevin says stories are the best way to accomplish this and during his 30-year newspaper career tried to do just that.
"The best stories are always told through a person. I've always tried to do that with my writing," he says. "People don't want to be lectured at, they want to connect, and the best stories connect with people. The best communication is conversation."
Kevin, a client communications teacher at Conestoga College, says he finds inspiration from the international students he instructs. Not only does he admire their bravery for travelling to another country to study, but the fact they will question his use of any corporate jargon or slang.
"I get the look from them," he jokes, adding good communication doesn't involve slang or jargon. "It's pervasive everywhere and it kills communication because you're either in or you're out; jargon is exclusive, and it pushes people away."
Kevin says the use of 'buzz' words doesn't further proper communication and hopes to convey that to participants.
As well, he will also touch on some basic tips surrounding presentation, such as holding on to a piece of paper while standing up to speak.
"I like to give them something to hold in their hands so they're comfortable," says Kevin, who has been involved with Cambridge Toastmasters for the past four years.
He says the club, which consists of several groups under the Toastmasters banner, has helped him considerably.
"I've seen the change myself. I would not be able to teach as effectively," says Kevin, explaining club members evaluate every aspect of any presentation by their fellow members. "It's hard to find anyone who will give an honest and reasonable evaluation of something."
He hopes YIP participants will leave the session understanding the importance of being an active listener when it comes good communication, noting the temptation of cellphones is difficult to ignore.
"Even if you leave your phone upside down on the desk it still draws your attention," says Kevin.
He expects participants will already arrive with a set of their own communication tools.
"They will know how to communicate in bits and pieces. My goal is to reflect on what they do and think about what's working well and where they can build," says Kevin. "And encourage them to practice what really works well."
He says most people don't think about communication deliberately anymore.
"There's no app that replaces face-to-face communication," says Kevin.
The YIP (Young Innovative Professionals) Public Speaking 911 session, sponsored by Deluxe Payroll, will take place virtually Tuesday, April 28 from 9 a.m. to 10 a.m.
For information, visit: https://bit.ly/3cF92MN
| | |
| --- | --- |
| | Brian Rodnick at 12:12 PM |
| | |
| --- | --- |
| Leveraging your leadership strengths | Tuesday, January 14, 2020 |
Despite what many may believe, people are not born leaders.
Learning to lead, especially in the business world, is something that can be taught.
"In most organizations, especially in small businesses, we assume people will just figure it out and they don't," says Murray Smith, Principal of The Achievement Centre (TAC).  The centre has a mandate to assist business organizations in creating a planning strategy and then providing leadership development to achieve those goals.
Murray will bring his expertise in this field to our next YIP Growth Learning Series session – entitled 'Being an Authentic Leader' - in February.
During this two-hour session, Murray will focus on several areas related to leadership including communication, trust, and development.
"In training development, we always put an emphasis on technical training," he says. "We don't do much on what it means to lead people and train people on the human side of the business and it's a big failing."
Murray says in many professions, continuing education is a major requirement but not for many businesses.
"The human side of the business is the most expensive and it has the most impact," he says, noting it can be tough for those handed leadership roles in smaller organizations.
"You switch from being the buddy on Friday to the boss on Monday and suddenly the dynamic changes."
Murray says in these situations, quite often employees will 'test' their new boss to see what their boundaries are, which a new leader may not be expecting due to their previous relationship as co-workers.
"Often the response from the brand-new supervisor or leader is very defensive and they become very bossy," he says. "It's a distinctive defence mechanism because we didn't train them (new leaders) and didn't help them through that learning curve."
Murray says many organizations have a 'blind spot' when it comes to leadership training, assuming it's something new leaders can learn on the job, which isn't the case.
"Most small business owners are entrepreneurs who don't have an MBA, or a HR degree," he says. "Most of us have energy, passion and drive, but that doesn't make us good business leaders."
Through his discussion, Murray hopes participants at this YIP learning session will get a better understanding of their own strengths and leverage them to be better leaders.
"Be the leader you are, don't try to be another leader," he says.
'Being an Authentic Leader' will take place Thursday, Feb. 13 from 9 a.m. to 11 a.m. at the Cambridge Chamber of Commerce office. The session is sponsored by Deluxe Payroll.
For information, or to register, please visit: https://bit.ly/2snAwot
| | |
| --- | --- |
| Harnessing your passion to overcome obstacles | Friday, December 13, 2019 |
A great idea and money aren't the only two things required to start a business, just ask Angela Englander of Ways To Wellbeing.
Angela, a trained psychotherapist who specializes in trauma therapy and now operates offices in Cambridge and Tillsonburg, says passion is just as important.
"No one just starts a business. You start it because you're passionate about something and you want to take a risk," she says. "You start it because you want something to be different."
But sadly, Angela says, many people who go into business for themselves often lose sight of what inspired them to take that plunge in the first place.
"I feel people get exhausted, or burned out," she says. "I think so many people have that vision and as they enter that threshold and go beyond to start their own business, but quickly realize there are a lot of hoops to jump through."
Keeping that vision in focus will be the topic of a discussion Angela will lead entitled 'Harnessing Your Passion to Achieve Your Purpose' in January. Part of our continuing YIP Growth Learning Series, her talk will look at ways for business owners to find inspiration as they overcome obstacles when it comes to achieving their dreams.
"Sometimes, people just get discouraged and they need to find that passion again to push through those hurdles and obstacles and realize they're on the right path," says Angela, explaining her session will feature a 'Hero's Journey' component in which a journey to success is laid out in various stages leading to a transformation.
As well, she will ask participants to outline what motivated them in the first place to start their own businesses.
"I will be using that to help you find your own guiding light towards where you're meant to be," she says, adding people sometimes need to 'readjust' when they realize they've strayed from the original path they set out for themselves. "It's hard for people to adapt."
Angela says some business owners may feel isolated, assuming that others are much more successful.
"Life throws everyone curveballs," she says. "We all have obstacles to face."
Angela says she will encourage participants to look inside themselves to determine what was their original vision and purpose for going into business, noting the answer will help them get out of the 'hole' they may feel they've stumbled into.
"We'll look at what originally got them into this, because that's going to help them climb out," she says.
'Harnessing Your Passion to Achieve Your Purpose' will take place Friday, Jan. 10, at the Chamber office from 9 a.m. to 11 a.m. This event is sponsored by Deluxe Payroll.
For more information, or to register, click here
| | |
| --- | --- |
| Yes, You Really Do Belong! | Friday, November 1, 2019 |
We've all been there.
Do you remember sitting in class as a youngster working on a group project with some smart classmates and asking yourself: "How am I going to fit in here? Don't I belong with another group?"
That sense of not belonging forms the basis of our next YIP Growth Learning Series entitled 'You Don't Belong – And Other Lies You Tell Yourself.'
Andrea Cartwright, Chief Escape Officer of Breakout Escapes in Cambridge and Brantford, will lead this session and discuss ways to set yourself up for success and how to avoid the 'Imposter Syndrome.'
"It's one of those things that is so very common, and nobody talks about it," she says, explaining that kids in school and new parents aren't the only ones who struggle with this 'syndrome.'
She says feeling like a 'fraud' is very common for those in the business world, especially women.
"I'm a CEO of a corporation and I've dealt with my fair share of being talked down to," says Andrea. "You start to doubt how others see and perceive you and that it's indicative of your performance, which it's not."
She says it's easy to doubt yourself and abilities, especially if you're dealing with businesspeople whom you may perceive as being more experienced and capable.
"One of the biggest things I like to tell people is that you should never be the most experienced person in the room because then you'll never learn," says Andrea. "If you're an expert, then you're not learning."
This is one point she intends to stress for series participants, whom she will encourage to be more open to learning.
"When you put a positive spin onto the negative thoughts you're processing there are ways around feeling like you don't belong," says Andrea, who has developed seven successful games between her two Breakout locations which employ 10 people.
She says marketing yourself in a positive light to highlight your work when you introduce yourself to others in a business setting is key.
"If you position yourself in that manner, you'll feel a little bit more comfortable about yourself and less like an imposter when you're speaking with others at a higher level."
Also, Andrea says asking others what words they would use to pen a bio about you would likely reveal some surprising and very positive results. 
"We're all our own worst critic," she says, noting changing the way people think of themselves will be a key takeaway from her talk.
'You Don't Belong – And Other Lies You Tell Yourself' will take place Friday, Nov. 29 at the Chamber office from 9 a.m. to 11 a.m. The event is sponsored by Deluxe Payroll.
For information, or to register, please visit: https://bit.ly/36qj6H9
| | |
| --- | --- |
| Selling yourself key to business success | Wednesday, May 1, 2019 |
The answer to finding greater success in business can begin with one question: How does the world see you?
But achieving that answer may not be simple according to Michael Jennings, president of the marketing firm MoreSALES.ca, who will lead a presentation May 8 focusing on 'The Art of Selling Yourself.'
Part of our ongoing YIP Growth Learning Series, Jennings will tackle a variety of topics including building trust, authentic engagement and customer care.
Jennings, who for more than a decade has led a team of marketing experts in helping clients navigate an ever-changing digital marketing landscape, says it can be difficult for young professionals to 'sell' themselves and their ideas due to the immense amount of competition.
"There is just so much competition out there," he says. "Smart, young well-informed professionals are often competing for the same or similar roles."
As well, Jennings says these young professionals also face competition from more entrenched and experienced professionals.
"Add to that the competition from online," he says, explaining that most consumers are now doing their own investigation before having any interaction with a salesperson or organization.
"Therefore, it's critical to know your products and anticipate what shoppers are really looking for because if you don't know, the next person does and the internet definitely does, and now you're playing catch-up."
Lack of preparation, says Jennings, is one of the biggest stumbling blocks people face when they try to sell themselves in the business world.
"I can't tell you how many times I encounter a salesperson who knows little to nothing about their own products and is quickly thrown off when asked any details about their product or service," he says, adding poor communications skills among young professionals has become an issue. "Many are well educated and well meaning, but they cannot articulate their own propositions, or stumble when facing challenging questions they can't just look up online."
One of the topics Jennings will touch on during his presentation centres on technology and how to use social media and traditional interactions to provide value to clients and influencers. He says the emergence of social media, particularly Linkedin, has become key when it comes to selling yourself in business.
"Employers, potential customers, and colleagues will all refer to your Linkedin profile," says Jennings, adding it should contain a professional headshot rather than a cropped or blurry 'holiday' photo.
He also recommends the profile reflect the young professional's passions and expertise, not to mention their relevant roles and education, in effort to convince a potential employer or customer they should have a conversation.
The importance of not just networking, but 'giving back' to a particular cause or association, will be another topic Jennings will discuss at his presentation.
"There is such competition in the market for young professionals that they need to stand out and differentiate themselves," he says, noting volunteering for causes that reflect their passions can accomplish this. "Also, try working for companies that align with your career direction, even if it means providing contract services if no positions are available."
The Art of Selling will take place Wednesday, May 8, from 9 a.m. to 11 a.m. at the Cambridge Chamber of Commerce office, 750 Hespeler Rd.
| | |
| --- | --- |
| Email Etiquette | Monday, February 4, 2019 |
Sending a business email is not the same as sending a personal one. Funny gifs and slang like "brb" is not exactly wise when you're trying to get people to take you seriously. That's why we've listed these 5 important tips to help you keep things professional without having to second guess yourself. 
1. Use a signature
Using a signature is imperative if you want anyone to get back to you. For instance, if you are sending an email inquiry to another business and it's only signed with your name, whoever's reading your email is going to wonder why a stranger is asking such specific questions. Once your work email is set up, the first thing you should do is set a signature that includes your name, position, company information and any additional ways to contact you. 
2. Think before you reply
Once we've read an email, many of us shoot off a quick response without realizing we've hit reply all. If there's one way to annoy your coworkers, it's reply all. Nobody likes being a part of a chain of emails that has nothing to do with them. So next time you receive an email that has half the staff cc'd, remember to hit reply and save yourself a lot of passive aggressive emails. 
3. Proofread
Nothing says unprofessional like an email containing grammar mistakes. Again, many of us type quick replies in order to speed things along, but the quality of the email counts just as much as the speed it takes to reply. Read the email over and then over again to make sure you're message is getting across. 
4. Have a clear subject line
Ah, the lowly subject line. It's the one space in the email that is almost always forgetten, yet is the most important! Your subject line alerts recipients as to what your email is about and whether or not they want to open it. With the amount of spam that ends up inside of our inboxes, an email without a subject line might be misconstrued as spam. Ensure that you not only include a subject line, but that you in some way indicate what your email is about. 
5. Address the correct person
Depending on the type of email you are sending, there are many ways to begin an email. If you know the person's name or title, use it. If you don't know the name or it is a general email address, "to whom it may concern" can never steer you wrong. 
Another tip when sending an email is to put the recipient's address in once you have finished your message. Although this is not an etiquette tip, it will help you not send an unfinished email by accident. 
Thanks to technology, there are now more than one way to make mistakes at work, so next time you hastily type an email, use these 5 tips and you will be well on your way to fashioning a very professional email.
| | |
| --- | --- |
| Pets in the Office: Yay or Nay? | Tuesday, January 29, 2019 |
Everybody loves having a pet, whether it be a dog, cat or any other kind of animal. Coming home to a loving, bouncing animal that just wants to play with you isn't too bad a feeling. In fact, according to a number of studies, including on done by the University of British Columbia, dog therapy or an increased interaction with dogs, has been proven to reduce stress and anxiety. 
That's why some offices have begun to integrate dogs and other pets into their work spaces. Normally, the only pet that was allowed into the office were service animals. However, the idea of allowing dogs into the office has become increasingly popular. Not only can it allow employees to feel more relaxed, it has the potential to increase productivity. However, with every pro there is a con, and when considering the institution of an office pet, there is more than just one con.
The first and biggest consideration is liability. Pets are a lot of work, even the well-behaved ones. In the case of personal injury due to an office pet, the employer could be held responsible for damages. There is also the issue of property damage. If an office pet has caused damaged to the property, either the employer or owner of the pet could be held responsible. 
Seeing as most offices contain a larger number of employees, allergies are something to consider. Depending on the number of employees and layout of the office, more than one employee could be effected by the presence of an animal. There are ways around this, but a thorough knowledge of employee allergies before integrating a pet would be the only way to ensure the health of the employee.
Lastly, landlord approval is something that should be considered first and foremost. Many landlords prefer a pet-free office, so if an employer is seriously considering adding a pet to the office, they should be checking that it is okay with the landlord first. 
Obviously, there are many things to consider when it comes to integrating a pet into the office. Like any big decision, there are pros and cons. Ultimately it is up to the employer as to whether an office pet would be suitable, but I say why not? Who else are we going to blame for the stains on the carpet?
Let us know your thoughts in the comments below or tweet us @yipcambridge!
| | |
| --- | --- |
| How to Mentally Commit to your Job | Tuesday, January 22, 2019 |
You've looked and you've looked and finally, you've found the job you want. Assuming you got the job, you soon become a member of the workforce. You're no longer looking for a great job because you have one! Yet, it seems as though accepting it is the hardest part.
For many people who have been looking for a job for an extended period of time or are used to jumping from job to job, the idea of a permanent postition can take a while to get used to. This mentality has the potential to harm your performance at work and negatively impact the job that you've worked so hard to get. 
In order to succeed at your job, you have to commit to it. Commiting to your job means that the work you do will be done with focus and passion, but it's going to take work. Here are 3 ways you can learn to accept and commit to your job: 
1. Decorate Your Office Space 
Whether it be a cubicle, a desk or an office with four walls, decorating your workspace can do wonders for your subconscious. Not only will you feel more comfortable, you will have admitted a sense of permanence to your situation. It doesn't have to be much, just add something that makes it your own. 
2. Share Your Accomplishments
Often times, if you plan on leaving a job, you don't really care what you accomplish and therefore don't share anything. By choosing to share your accomplishments with friends or family, you are allowing others and yourself to feel pride in your job. I hate to say it, but it's only a step away from actually caring about what you do. Get used to it. 
3. Stop Searching 
The search for a job can easily turn from casual browsing to compulsive cruising. Day and night your eyes fixate on the screen of your computer, scanning various positions in the hopes of finding something without the word "burger" in it. You want to look away. You want to stop but you can't! Must. Find. Job. 
Silence that inner job gremlin by closing the laptop. Stop searching. If you get in the habit of constantly thinking there's something better out there, then you will never be satisfied with any job you have. 
Commiting to your job may not be an easy task, but it's an important one. If you ever want to succeed in what you do, you have to be willing to put your eggs in one basket. If you aren't, then it might be time to re-evaluate what you really want.
| | |
| --- | --- |
| Why Young Professionals Should Blog | Thursday, January 17, 2019 |
The term "blogging" did not come about until the late 1990s. Since then, blogging has taken many forms. What began as an online diary, an account of a person's thoughts, feelings and actions, has since developed into a carefully crafted online corkboard of topics and information. 
You see, once the world realized that it had yet another platform to reach people, it separated from its wholesome purpose and morphed into a springboard for personal branding and still, the occasional thought. 
As a young professional, blogging may seem like an older practice. After all, you can reach out and talk whenever you'd like through a multitude of outlets – outlets designed to take 60 seconds or less to get your message out. Blogging on the other hand, takes time and effort and proofreading and thoughtfulness and a whole slew of other considerations.
Although those are all valid reasons to stick to social media and avoid the continuous blogging circle of doom, there are many more reasons why you should. 
Longer Word Count
Everyone loves to talk, especially business owners. It's the only way they get the job done. On Twitter or Instagram, length is limited, which means you'll have to leave out some key points from your statement. Over time this can get frustrating. 
Blogging's double-edged sword is its almost infinite word count. You could post an entire essay on a blog and no one would bat an eyelash. Take advantage of that and use the space to get out as much information out as you can.
Easier to Organize Thoughts
When you are pressured to put out a short but sweet message, the original meaning might get muffled along the way. Thanks to the lack of word count issues, blogging makes organizing your thoughts easier. 
For instance, subheadings are very common in blogs - just like this one! Not only is it more
appealing to the eye, subheadings highlight key points that often get lost in chunks of messaging. Blogs allow the separation of ideas. 
Builds Relationships
By blogging, readers are able to get to know you better and get a feel for your thoughts and ideas. If you are a business owner, this is a great way to become familiar with your customers in a unique way. 
Remember, it's okay to express some emotion in your posts. Personalize them and make your blogs synonymous with your brand. 
For more YIP related content, make sure to follow us on social media!
Twitter: @yipcambridge
Facebook: YIP Cambridge
Contributors
Archive
Current
Show Latest Posts
2020
May
Wellness key to surviv ...
April
Deliberate communicati ...
January
Leveraging your leader ...
2019
December
Harnessing your passio ...
November
Yes, You Really Do Bel ...
May
Selling yourself key t ...
February
Email Etiquette
January
Pets in the Office: Ya ...
How to Mentally Commit ...
Why Young Professional ...
Is Listening to Music ...
How Bullet Journaling ...
New Year, New Habits
Success Later In Life
6 Things You Should Do ...
2018
December
Why Resolutions Are St ...
Imposter Syndrome
Life Tips For New Grad ...
Office Phrases Everyon ...
September
3 New Books to Help Yo ...
August
10 Safe Practice Netwo ...
2015
February
Strong Mentorships
January
Navigating the Multige ...
Secrets of Successful ...
What is a young profes ...
Tags
Everything
Young Professionals
Networking
Connections
Building Social Networks
Personal Growth
Lead Generation
Leading
Leadership
Communicate
Engage
Team
Multigenerational
Communication
Workplace
Baby-Boomer
Gen Xer
Gen Yer
Millenial
Stress
Mental Health
Wellness
Entrepreneur
Revkor Fitness
Emotionally and Physically